Hello,
I have installed Silverstripe and I'm in the process of creating a custom theme for it, however the forum module seems to malfunction with it as it's giving me a placeholder instead of the actual forums?
To display the page content the theme simply does the following:

<h2>$Title</h2>
$Content
The Simple (default) theme, showing the forum as it should.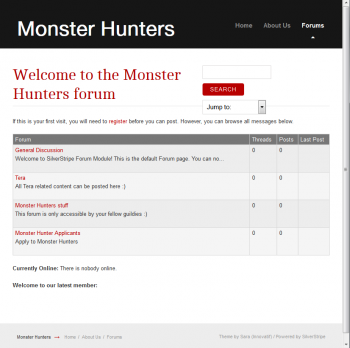 My custom theme, showing the forums as if no page has been created yet.


Is there any documentation on how to theme the forums?